4 Adorable Baby Products That Are Totally Trending Right Now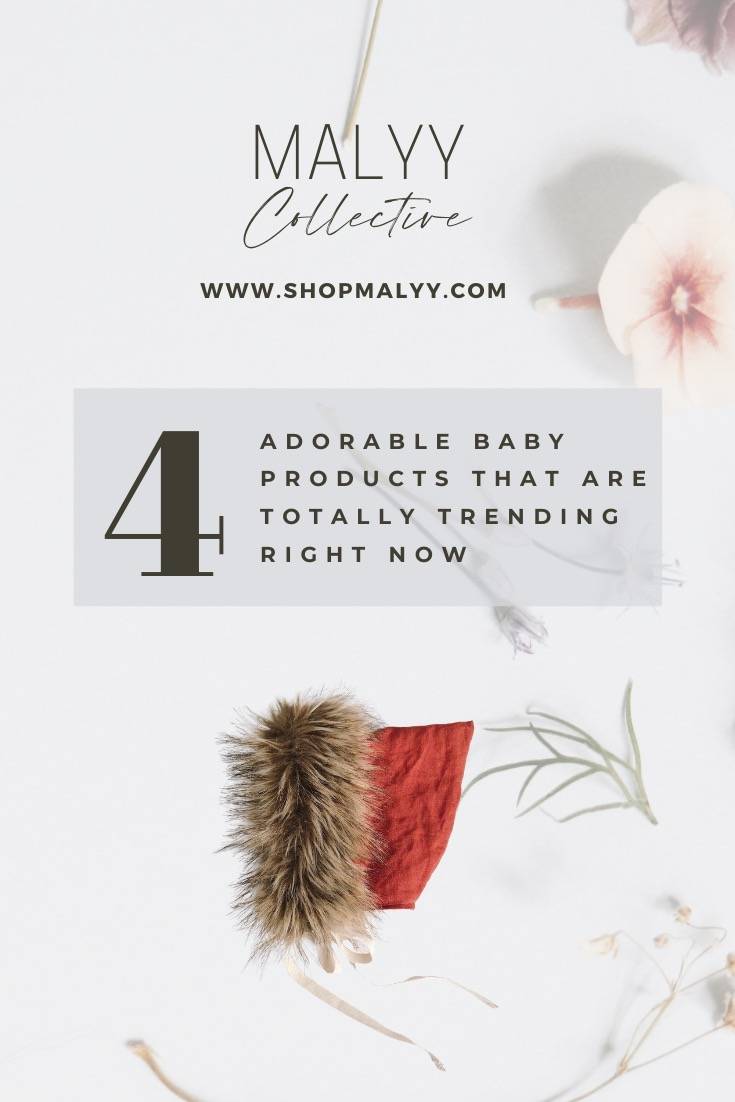 It's safe to say that you know someone who's had or is having a baby, am I right? Whether it's you, your sister, your neighbor, best friend, roommate, mother's sister's daughter's cousin (twice removed), they're everywhere. So we knew we had to bring your attention to some of the BEST baby items on the market right now.
Spring here in Manitoba Canada is a fickle time of year. Yesterday? Blue skies and no snow. Today? A blizzard. I don't even think Spring knows what kind of weather to give us. Luckily, a couple of local makers can help us dress for any occasion this season has to throw at us.
Wild + Child, for example, has beautiful pixie bonnets for the cooler days, and lightweight slouchy toques for the milder ones. Not just for babies, these toques have sizes available for most big kids, too!
For the brand new itty bitty ones, This One Life has adorable little Monogram Knot Hat's that grow with the new babe (just retie the knot!) Available in an array of colors and personalized right here in Manitoba, these are a must have for any expecting Mom on your list.
Baby boys clothes are getting better, but you cannot top some of the adorable items out there for little girls. One of our favourites? These ADORABLE floral headbands by Southern MB Comforts. Especially right now, where newborn photo shoots aren't really available, these beautiful works of art will be the crown for your little princess. All you need is a phone and some good lighting.
Rainbows are super in right now. They're bright, they signify hope, happiness and rainbow babies. They are a great pick-me-up and a great addition to any newborn nursery!
Straight up, these amazing snugletes from Babete are sure to take your quarantine baby photos from DIY to PRO in one shot. The fabrics are adorable, and they just wrap your new baby in cute, snuggled goodness. Definitely a must have for today's new baby.
No matter what time of year, babies are ALWAYS trending. And we love to shower them with adorable new, handcrafted goodies. You can check out all of our Baby + Kid items in our shop now!
What are some of your favourite baby gifts? Drop us a comment in the section below!